Come to the Student Power Convergence!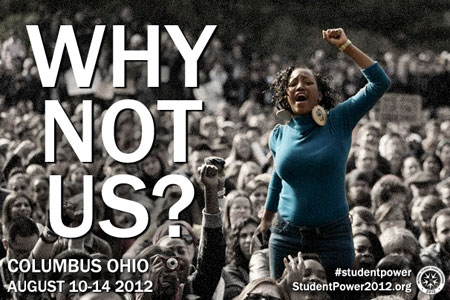 This will be a conference of many firsts. For starters, it's the first national conference I've ever heard of, past or present, dealing exclusively with student power. It's also the first conference of this scope and size I've seen that doesn't have a large sponsoring organization (e.g. USSA, Campus Progress, Young People For, even SDS).
No matter what comes out of this Convergence, it will be important, and it will help shape the terms of student struggle for years to come. So come to Ohio this weekend, August 10-14, for as much time as you can.
I'll be there (leading this workshop). Will you?