BREAKING: American University's adjunct faculty vote to unionize!
I just received an email that was sent from American University's Provost Scott A. Bass to the AU community. This is amazing news -- not only because of the vote itself, but the fact that it was successful, and most amazingly is not being challenged by AU's Administration. I'll post more as it arrives, but here's the contents of the memo:
---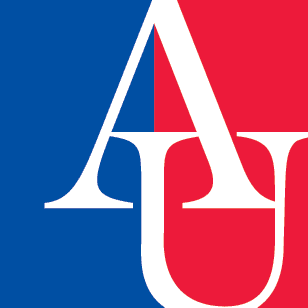 MEMORANDUM
February 16, 2012
TO: American University Community
FROM: Scott A. Bass, Provost
RE: Results of the Union Election
Today, the ballots were counted to determine whether adjunct faculty will be represented by the Service Employees International Union, Local 500. I would like to thank the adjunct faculty who voted in the election for expressing their choice in this important matter.
Of the 1,672 eligible votes, 379 were cast in favor of union representation and 284 were cast in opposition. The university respects the choice of its adjunct faculty to have union representation and, therefore, will not file any legal challenges to the election's results. Instead, we look forward to beginning the collective bargaining process and engaging in a constructive dialogue with the union regarding issues related to adjunct faculty employment.
---
The Washington Post blog offers a bit more context:
Adjunct faculty at American University voted to unionize Thursday, following the lead of their peers at George Washington University and Montgomery College.

Adjuncts are the temps of higher education. They make up more than half of all college faculty nationwide, but most work part-time "for very low wages with no benefits, job security, administrative support or academic rights," the labor union SEIU said in a release. (I should note that those characterizations are for adjuncts everywhere, not just at AU.)

Adjuncts are typically paid by the class and are considered relatively cheap labor. At AU, according to the union, an adjunct with a doctorate teaching three classes a semester could make as little as $18,000 in a year.
More from Washington City Paper:
At AU and elsewhere, many adjuncts complain about inadequate wages, poor job security, and a lack of respect on campus; some see unionization as a way to address their grievances.

"Universities recruit adjuncts to cut costs, even as admissions are up, tuition is up, administrative overhead is way up, building construction is up, everything is up except pay for instructors," says Mark Plane, a part-time anthropology professor at AU and a supporter of SEIU. "This is a moment in which people are saying 'enough is enough.'"
Also worth checking out is SEIU 500's release, in which it mentions having 10,000 adjunct faculty members in its union. Impressive.
But let's be clear: as anyone at all interested in workplace democracy will tell you, SEIU is not a good union. It's incredibly top-heavy and autocratic, undemocratic, and is willing to spend tens of millions of their members' dollars to squash internal dissent, like they did with California nurses a few years ago.
I'm glad that more adjunct professors are unionizing, and hopefully this trend will continue. But more than that, I hope once professors get their first contract, they'll vote to affiliate with a better union.